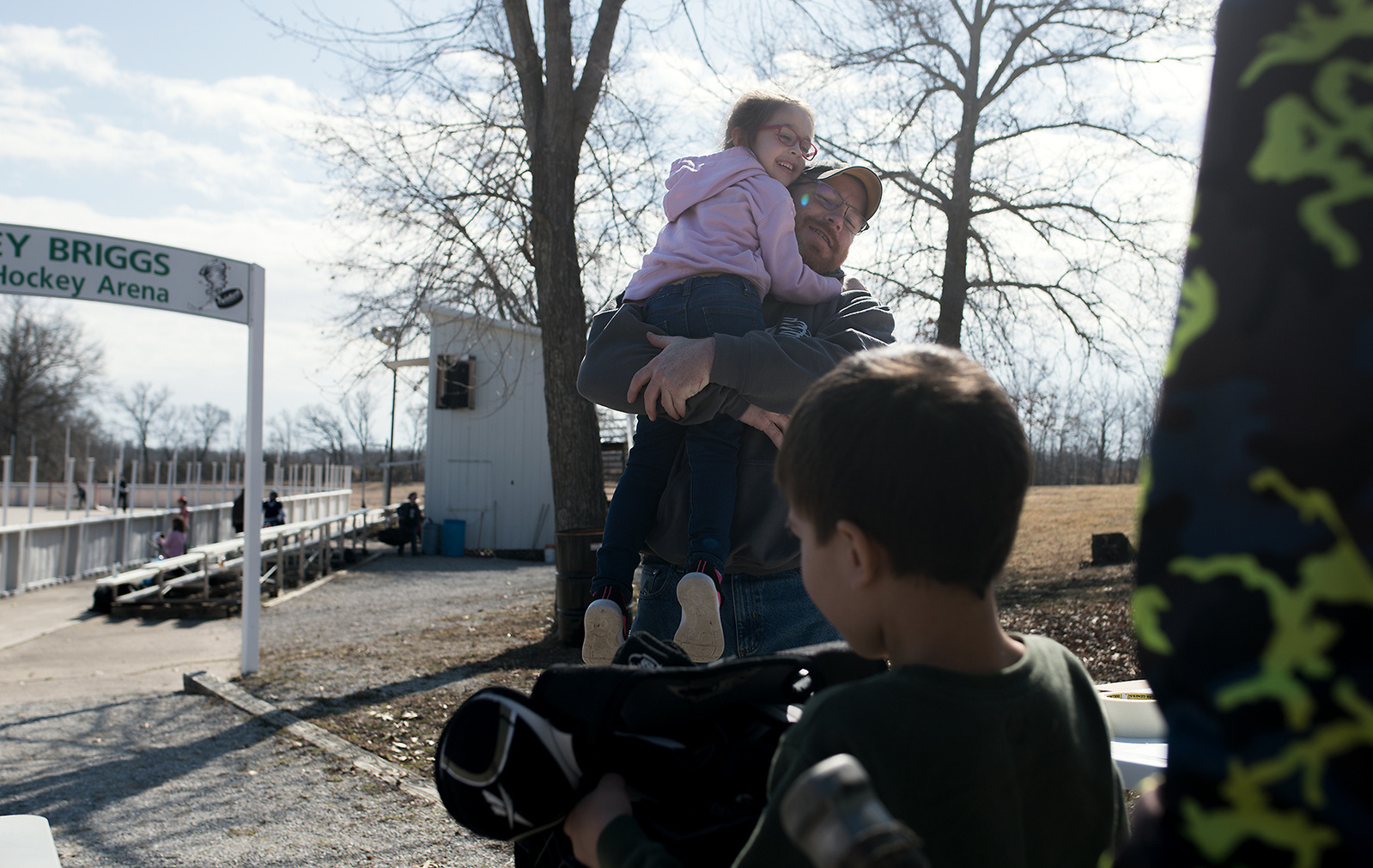 The late afternoon sun breaks through the clouds and castsawarm glow onto the pavement. Circling in middle of the rink, head referee Adam Johnston wearing his usual faded Blues cap pretends to drop the mittswith Oniah Heater, 10, who had a multi-goal game in the season opener. Oniah shoves her Bauer gloves into his chest, punching the tornado insignia, and cross checks him against the boards.
Johnston scoops her up. Oniah's smile beams throughthe cage in her helmet as her blond air spills out. He skates her out the rink and around the end boards to the concession stand. Johnston plops Oniah head first into the trash can. Two legs stick out of the blue bin resembling the Wicked Witch of East's demise. Instead of stripped stockings and ruby slippers, Oniah has on stripped hockey pants and roller skates.
Adam Johnston has made many connections through hockey, starting from his dad's skating lessons at the Macon Skate Center about the time he could walk and spanning across the past two decades as a player, coach and head referee at the Twister's Hockey League. It is his hockey family that supported him through his cancer and what keeps him driving back an hour and 20 minutes to the fairgrounds in Hallsville, a town whose motto is "The Small Town with a Big Heart."
Johnston is usually the first one to show up and often the last one to leave. He is the one climbing up on a ladder to fix the netting; the one getting down on his knees to tighten a skater's loose wheel; he is the one supporting a kid who is crying behind the old Empire scoreboard, upset that he made some mistakes in net; and Johnston is the one to show up early the next week to practice with him.
"It warms your heart a little bit to be able to teach them a sport that's basically the hardest sport to learn," Johnston said.
All three of Johnston's kids, Desirae, Avery, and Ayden, have basically grown up going between the Hallsville and Macon rinks. Now that they are older, Desirae and Avery help out in concession stand while Ayden is the current Johnston member to play in the league. He plays defense just like his dad. For the Johnstons, Sundays are spent at the Whitney Briggs Memorial Arena.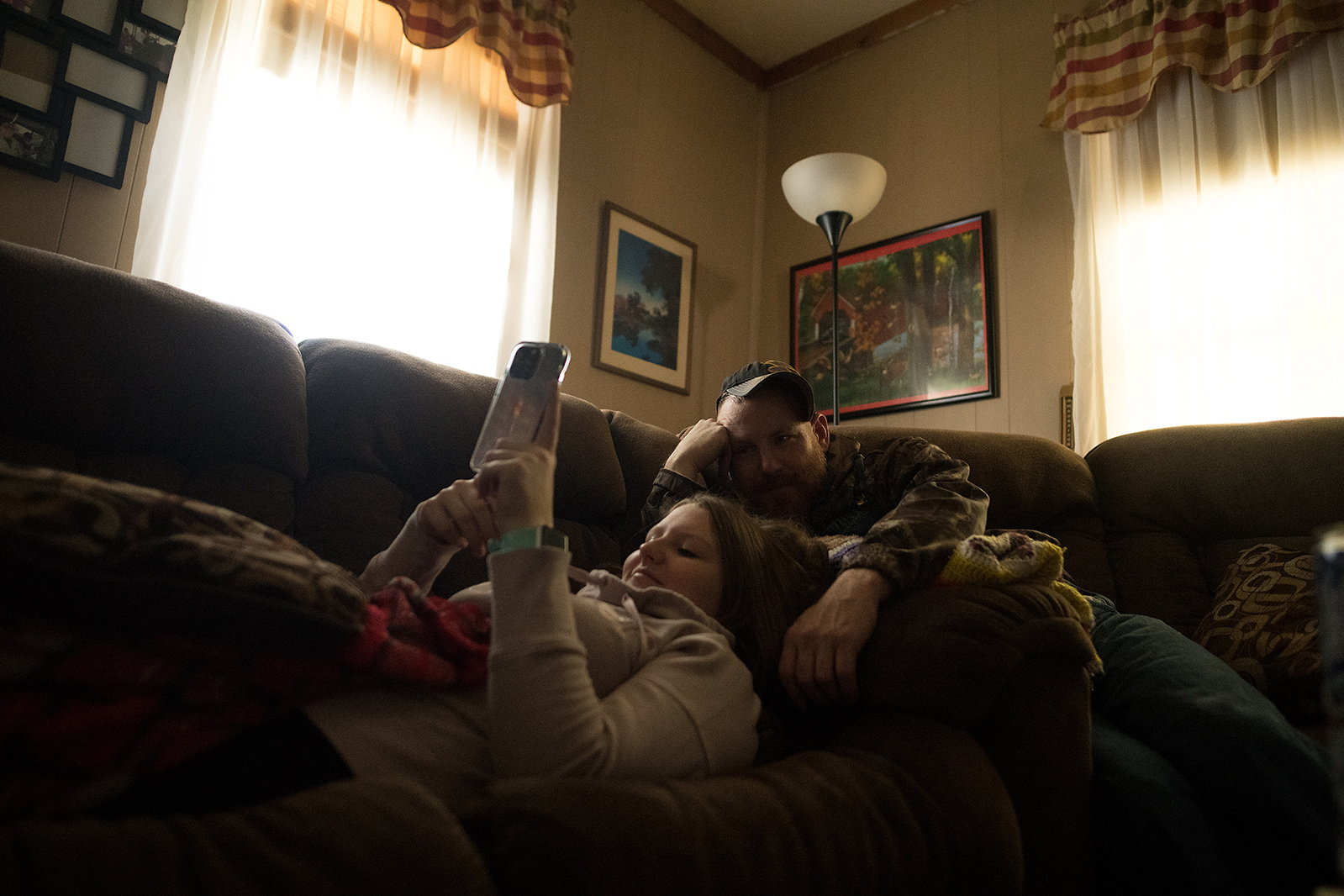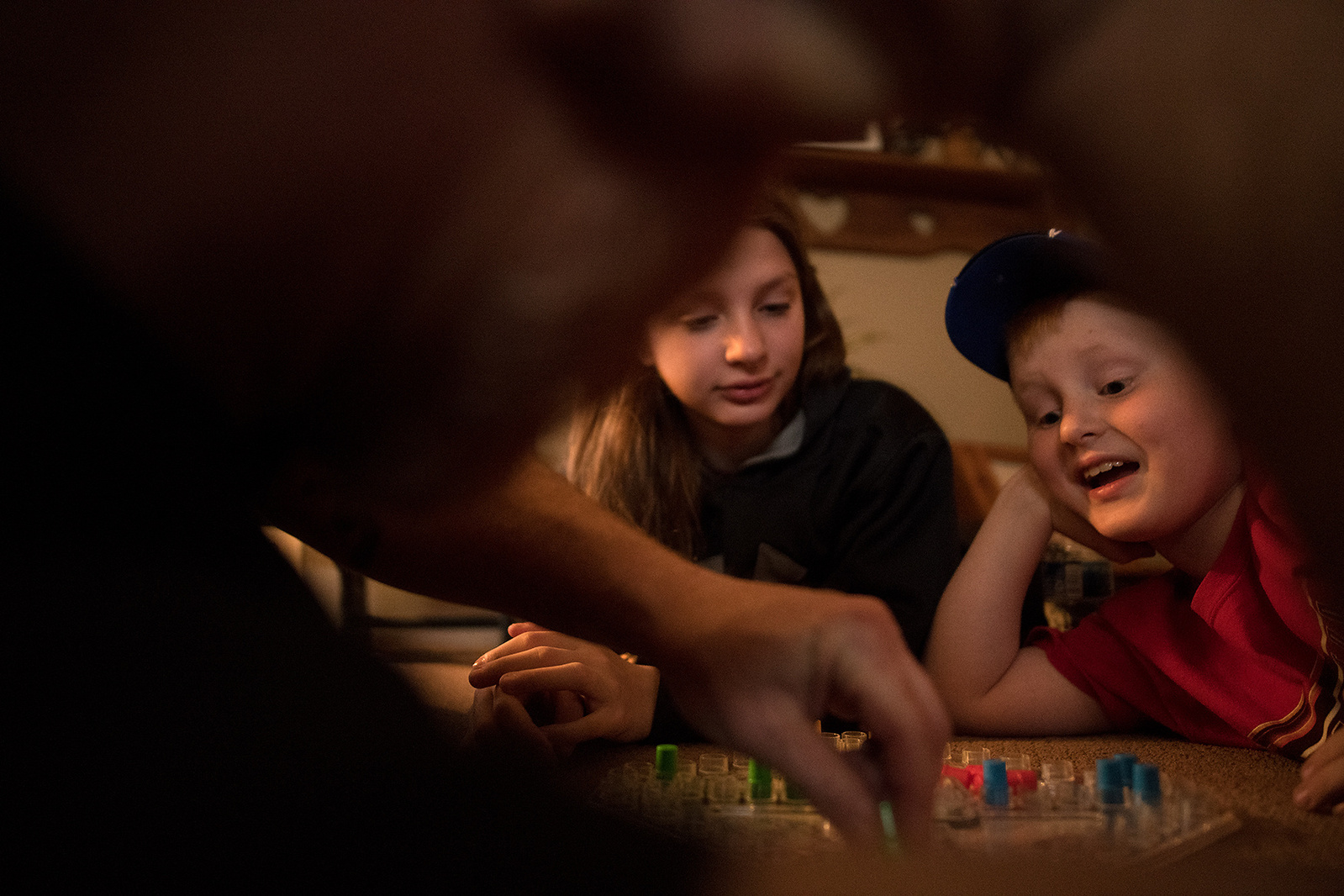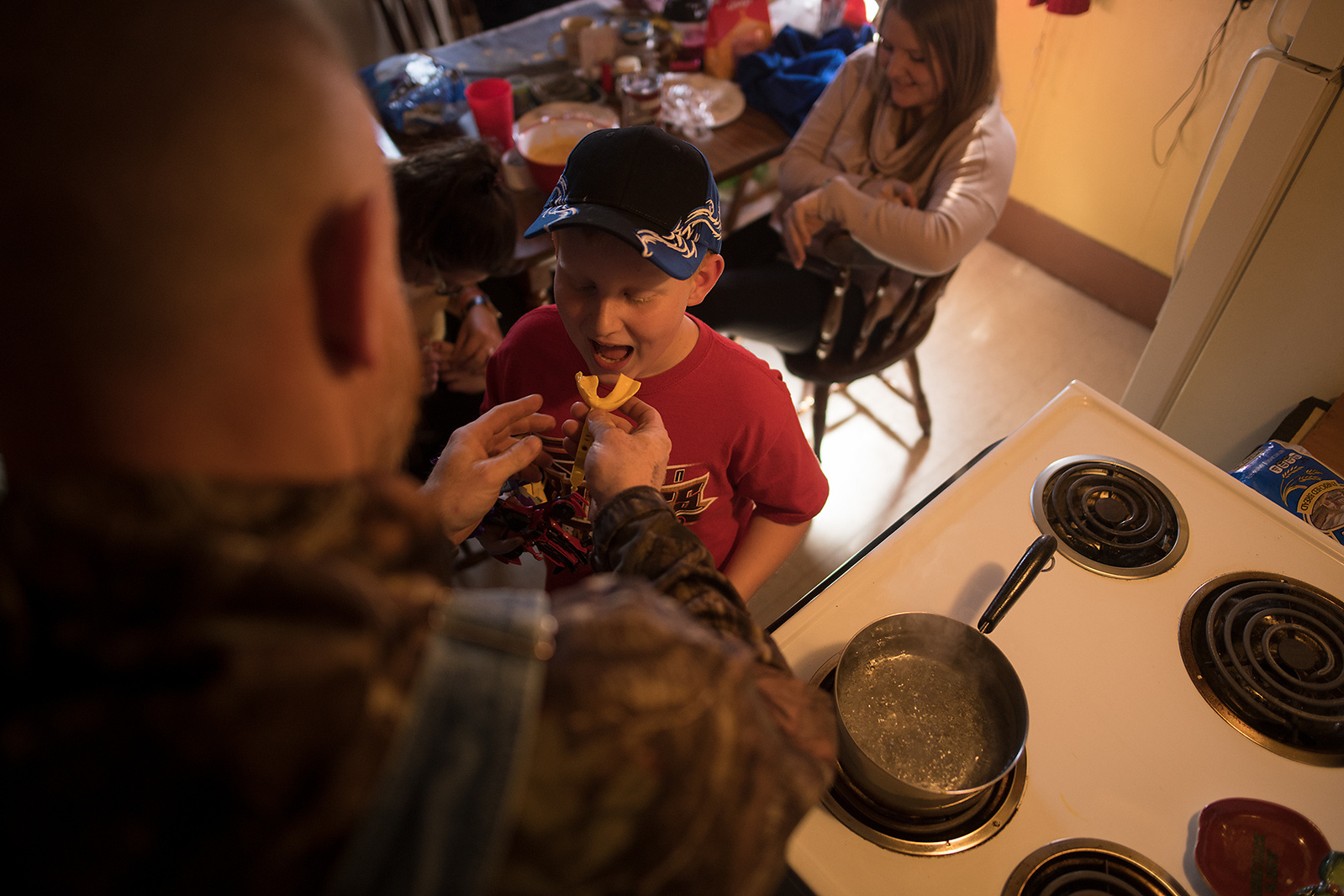 Johnston's parents met at a roller rink. His father, Roy Johnston, would take him nearly ever Friday and Saturday night to the Macon Skate Center, which was converted from an old truck stop into a classic roller outing with wooden floorboards, a disco ball, and arcade.
But Johnston's favorite night was to go on Tuesday evenings when the rink was sparse, and he could practice. "Being six or seven years old and skating backwards for the first time in quad skates was always a special memory in my book," Johnston said. When Johnston and his sister were able to go off on their own, his father would teach the other kids how to skate and became a central figure within the Macon roller community


In 2011, Roy Johnston passed away of cancer. In a glass display case behind the cash register at the Macon rink, there is a shelf dedicated to Roy with his hat and photographs of him teaching kids to skate. Most years, Johnston and his sister host a memorial skate on March 30 to honor their father and raise money for a local cancer fund.
Johnston frequently returns to the Macon Skate Center to deejay the Friday or Saturday nights and to take his children to skate. Johnston still competes in the weekly races. He always lines up against the far wall to get the inside edge around the first turn, a trick the former owner taught him. He will even hike up his shorts and join the kids in the stretch limbo on skates.

In high school, the bus would drop him off at the Macon rink after school as it was a designated stop, and Johnston would play pick up games once or twice a week. One day, kids from the Twister's Moberly affiliate came up to the Macon rink to recruit players and found then 16-year-old Johnston.
Johnston joined Twister's during his junior and senior year. In 2001, he accrued the most penalty minutes in the league and tallied 4 goals and 6 assists as a defenseman. Sue Briggs, mother of Whitney Briggs and wife of Johns Briggs, coached Johnston on the purple team. Briggs recalled, "Adam's diabetic and one game he went down, and I thought Adam was going to die. I ran three or four blocks… Cell service down here didn't happen. So I ran to another player's house and they called 911."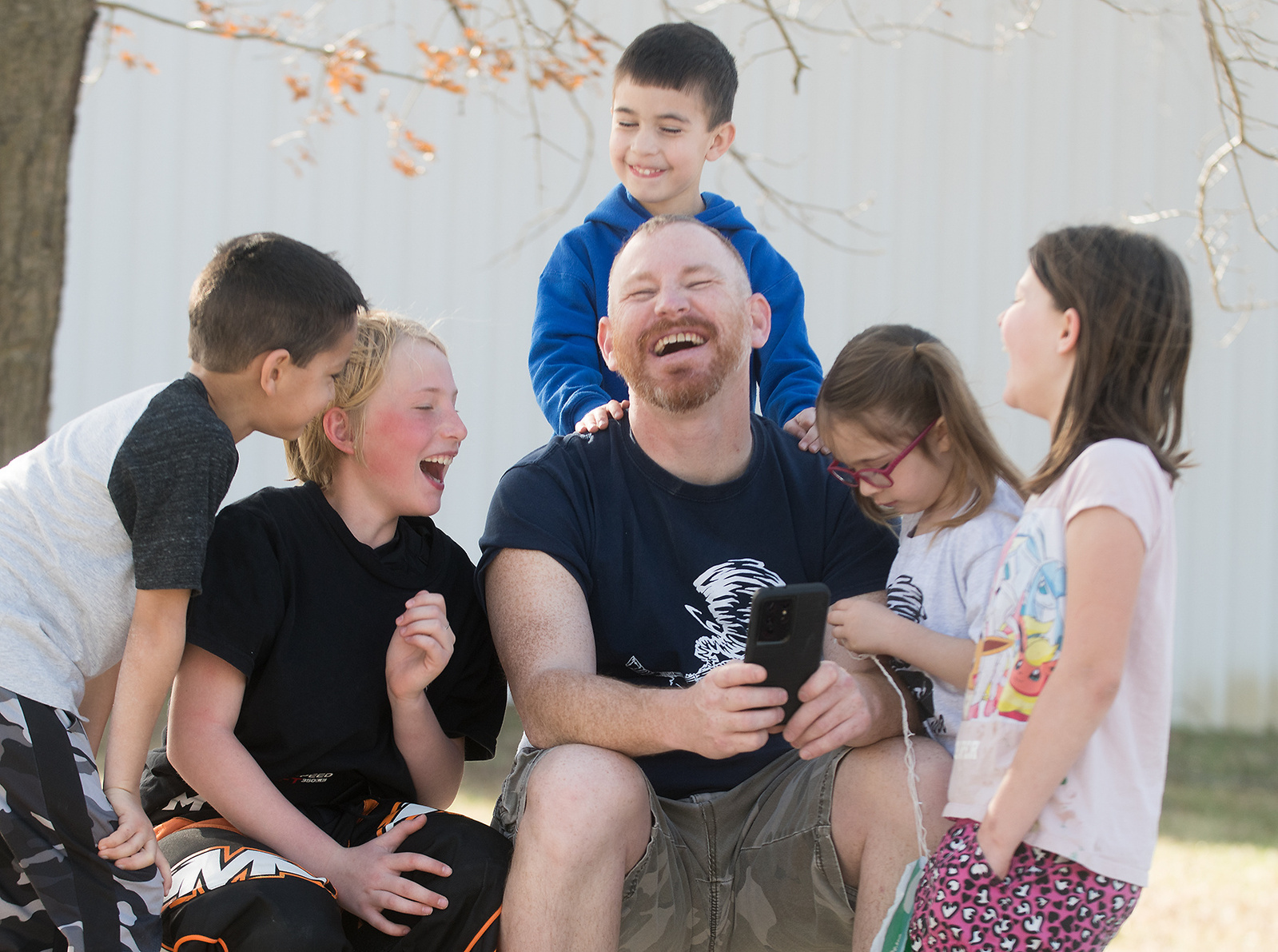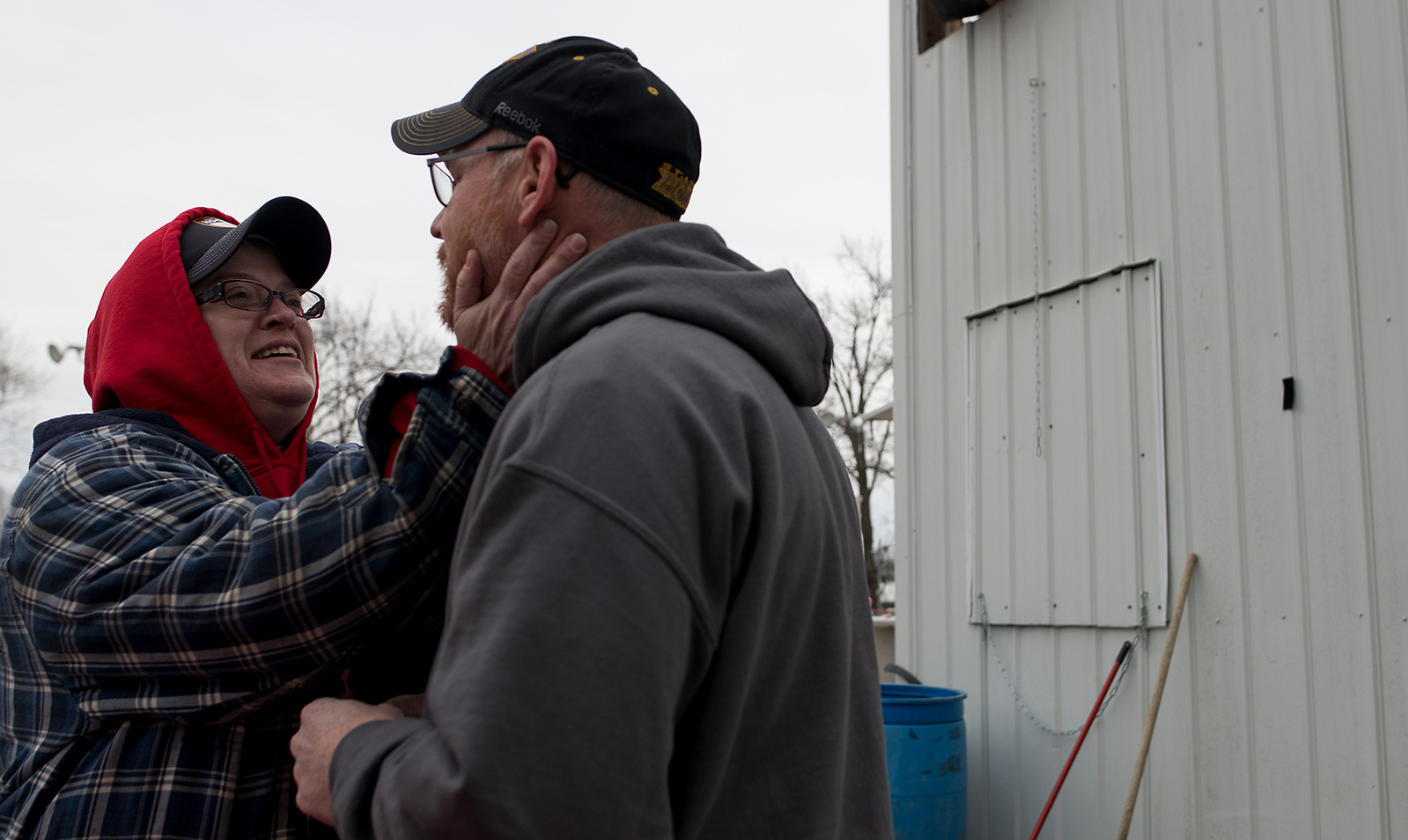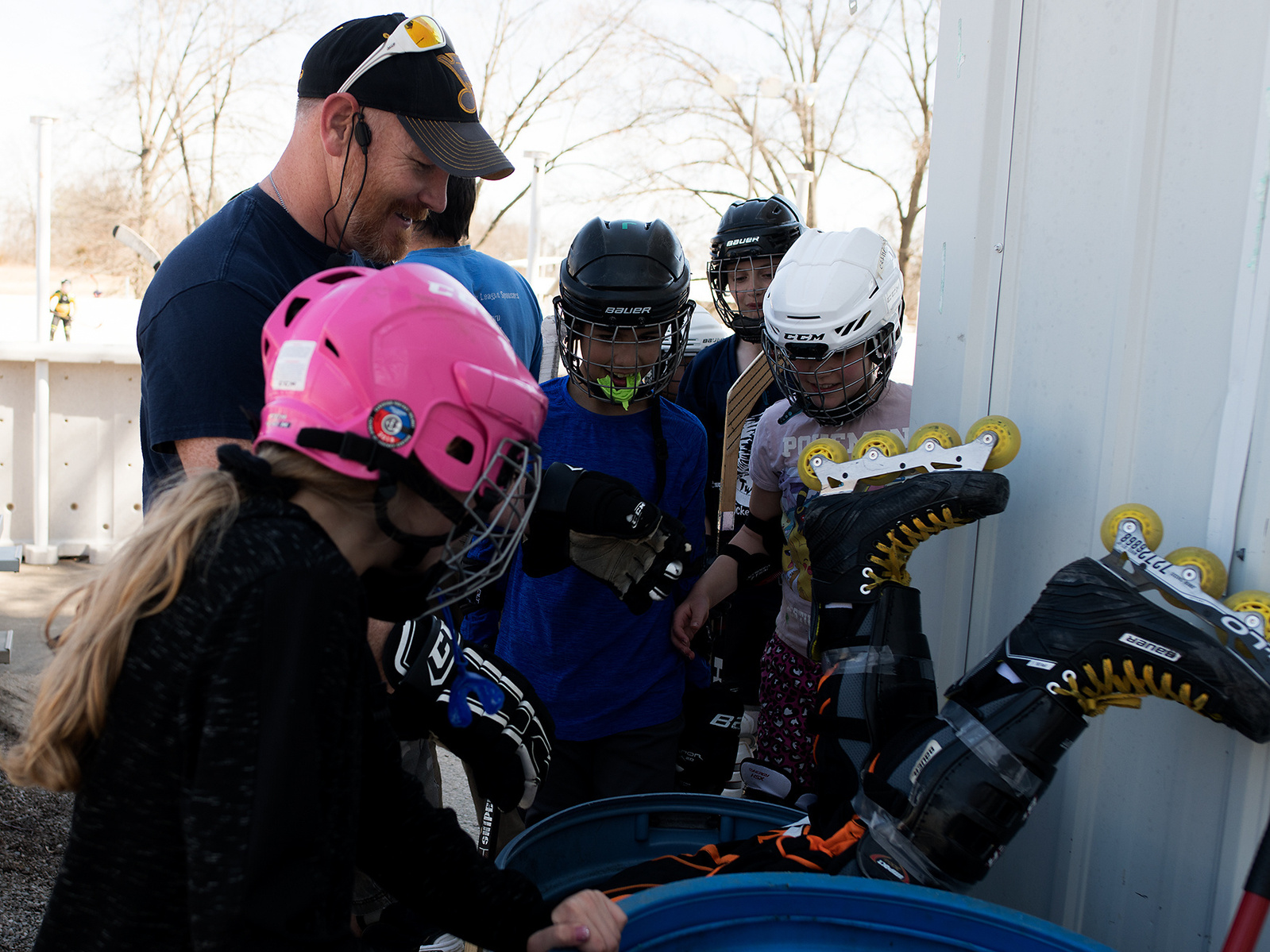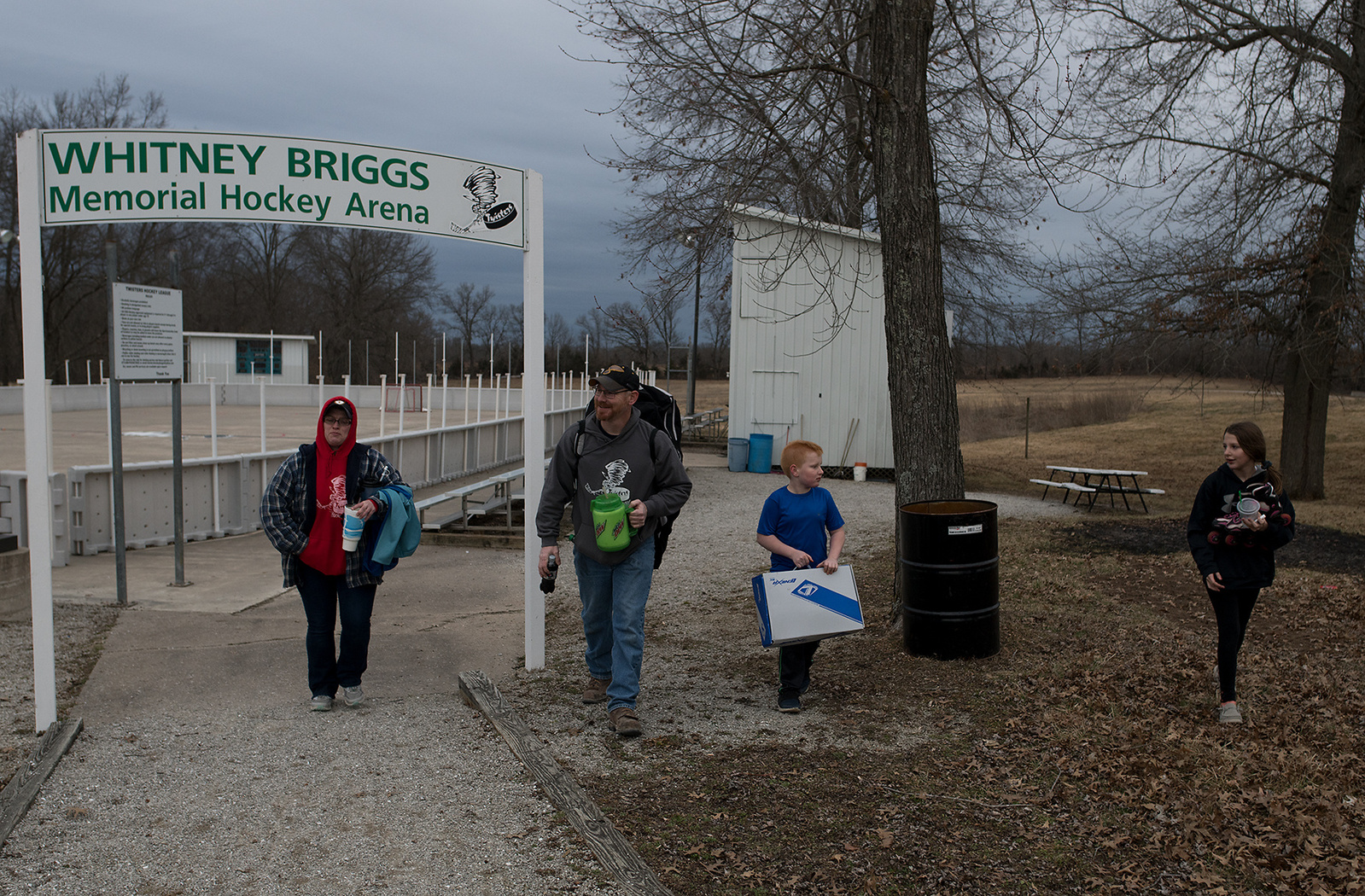 Ten years after high school, Johnston returned to Hallsville to coach a team from Macon for three seasons before moving to Bowling Green for a job opportunity. A year later, he came right back to ref the league. "It's just what I do with something, I like." Johnston said. "I like to come back to it."
John Briggs taught him a lot about the role of referee and gave Johnston a ring whistle. It is the same whistle Johnston uses today.


Johnston has put smiles across kids faces throughout his seven years as referee. "For one thing, it does me some good to check to make sure they got their mouthpiece in, but they don't know that." Johnston said. "I always try to make sure they have a smile on their face that way showing they are having a little fun while they're playing."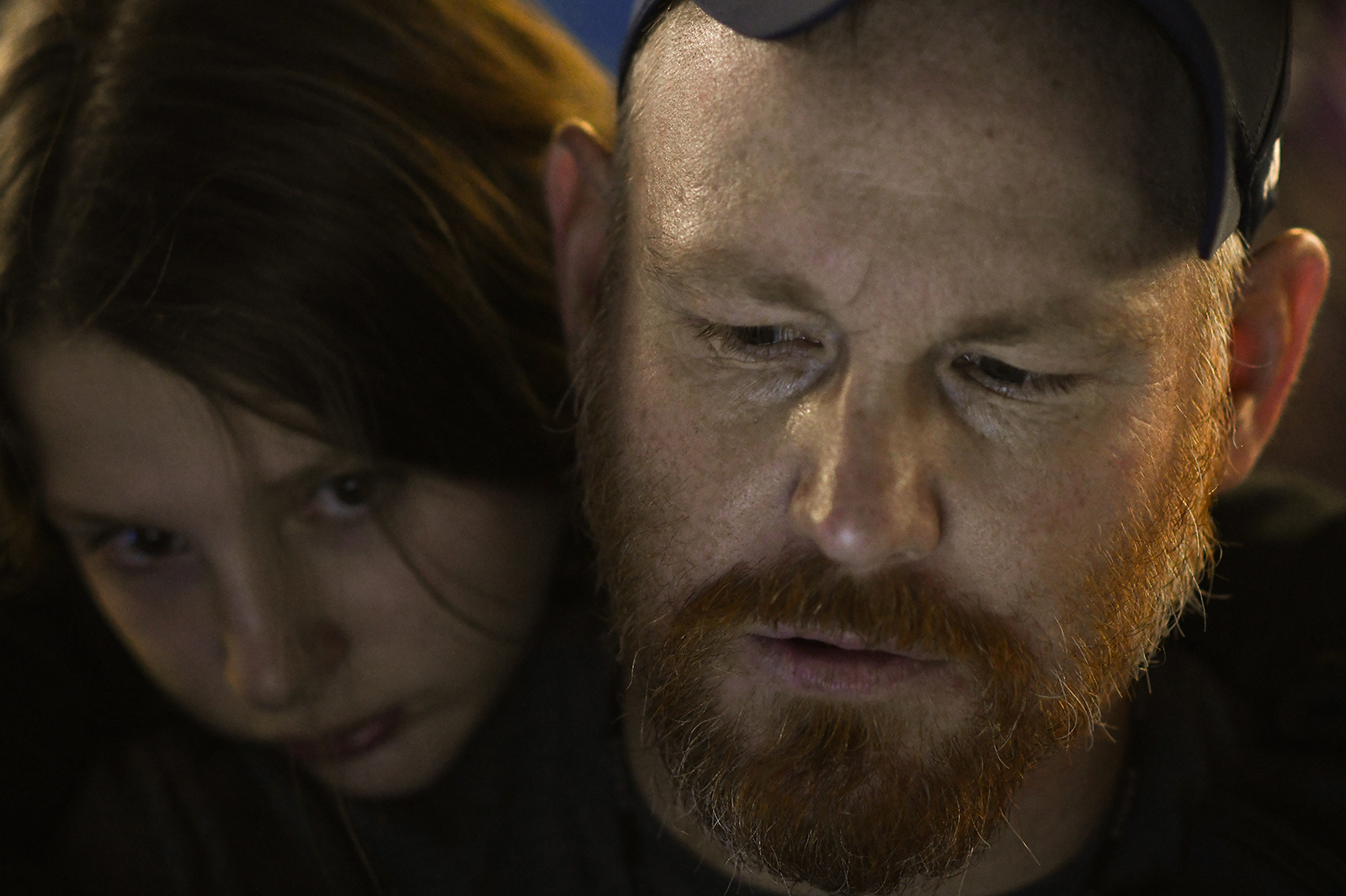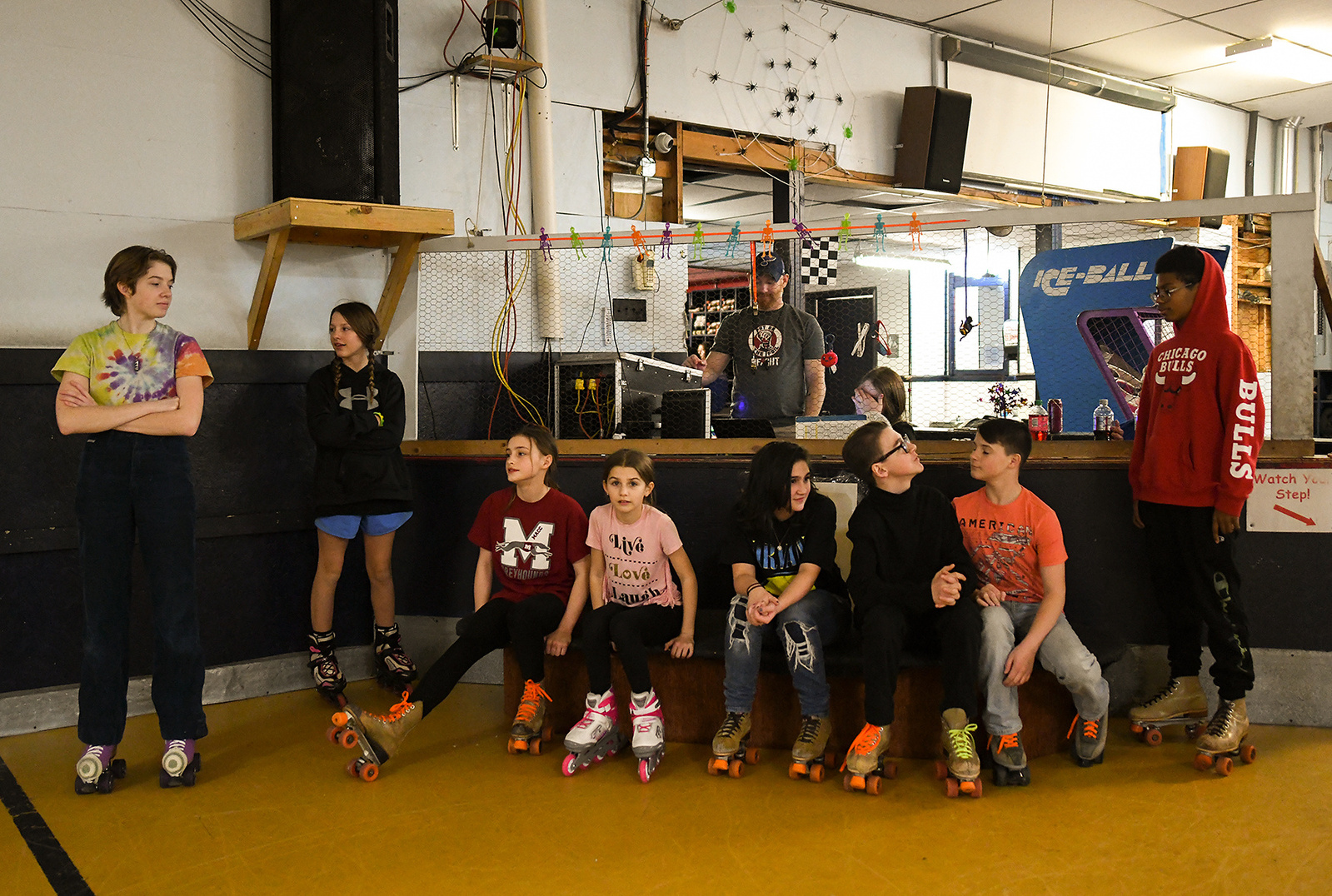 In November 2020, Johnston was diagnosed with stage 2 bladder cancer. He had the option to chose either chemotherapy or surgery. Johnston chose chemotherapy so he could still be active with the league and family events. He would get his treatments on a Monday so the kids would not see him sick on Sunday.

And when the stress was getting to him, he wanted to play hockey because when he is on skates everything else dissipates.

In February 2021, he went over to the adult leagues in Quincy, Il. After one or two minutes of skating, he was out of energy.
He was surrounded by the players and they all prayed for him. "That's the kind of relationships I built with hockey," Johnston said.
Last spring, Johnston found the strength between the chemo treatments to put up the new boards, because he knew how much of an improvement it would make.
Now, Johnston is in remission and continues to be the heart of Hallsville's hockey family. He spends countless hours teaching kids to skate, maintaining the rink, and making sure hockey is fun. "It's not just a sport to me. It's life. You see what I deal with during that season. I absolutely love every minute of it. All my worries are gone. [It's] a life style which all started with my dad."